Ghana Gas Team Pays Courtesy Call On Management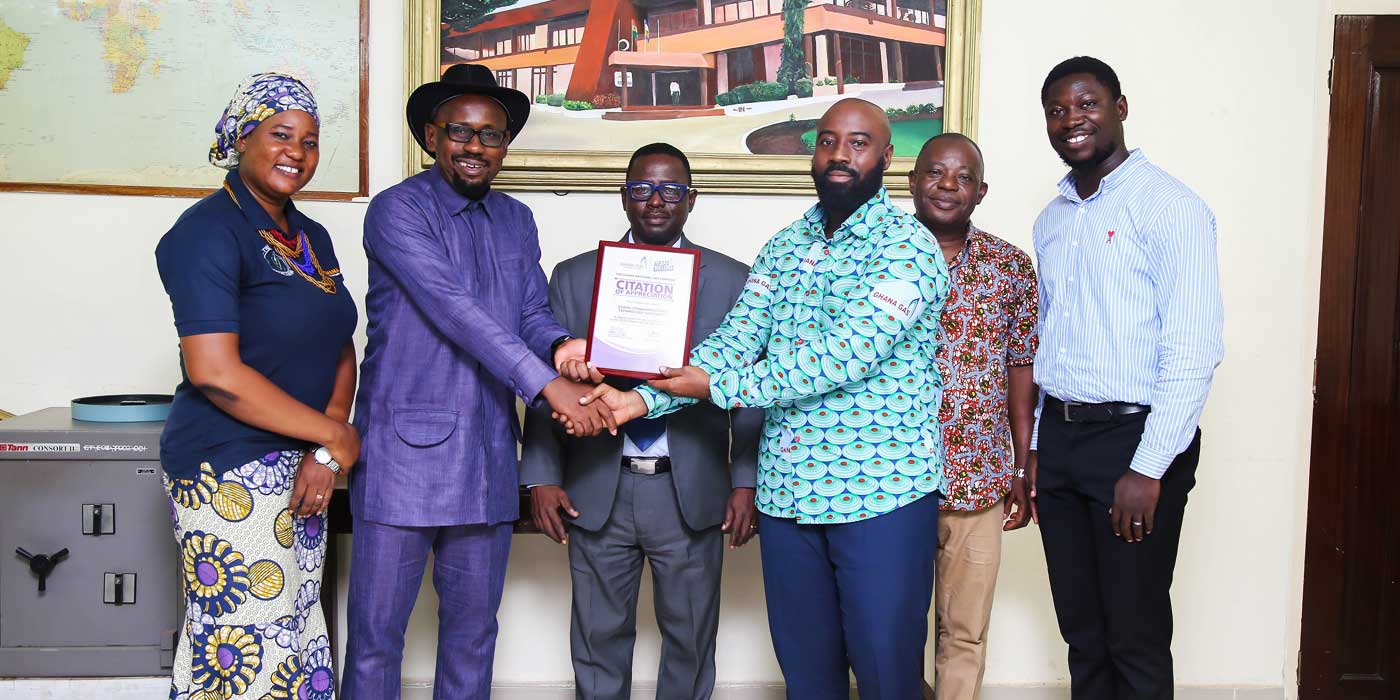 The Ghana National Gas Company Ltd, the leading gas company in Ghana, has paid a courtesy call on the Management of GCTU. 
The visit which took place on Thursday, 25th May was an opportunity for the gas company to recognize and appreciate the university's participation in the annual Gas Challenge competition.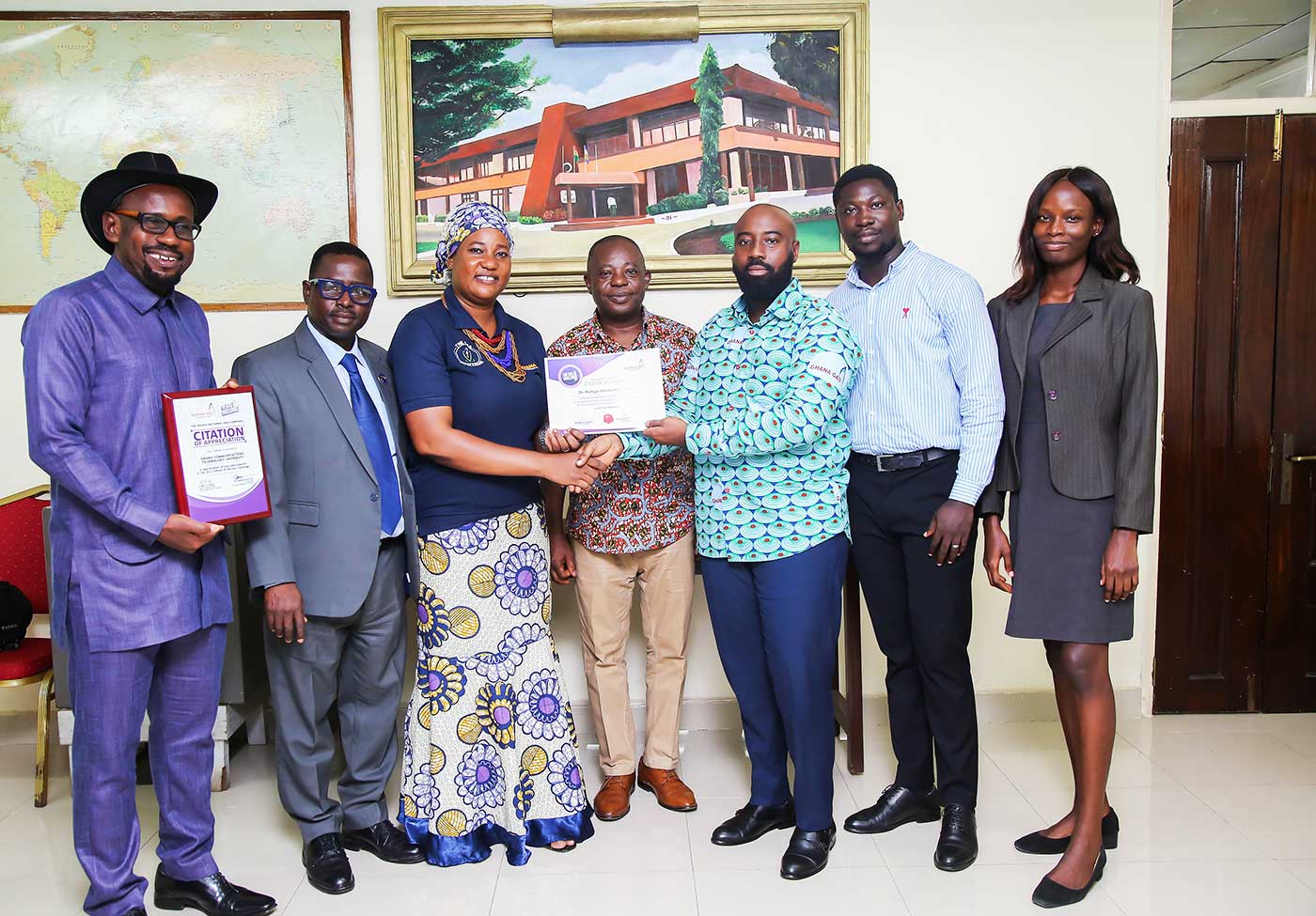 As part of the visit, they presented the university with a citation and certificates to the lead couch and the three participating students in last year's challenge.
The Gas Challenge which was instituted in 2019 is a quiz-based competition organized by the Ghana National Gas Company (GNGC) for Tertiary institutions across the nation. Primarily, the competition is aimed at increasing practical knowledge in the petroleum industry, while at the same time, bridging the gap between academia and industry.
The competition is also meant to educate the public on the domestic use of gas, the economic opportunities along the gas value chain, and the health and safety matters related to the use of gas. 
At last year's challenge, the GCTU team made a strong showing in the zonal competition and easily booked their tickets to the semi-final stage. Unfortunately, they could not make it out of the semis. 
Speaking during the meeting, Mr. Prince Afrifa-Appiagye of the Governance Relations unit of Ghana Gas, expressed hope that GCTU will do very well in the next challenge. He said: "we are hoping this year they will come up tops in their zone and emerge as winners of the competition." 
He took the opportunity to announce the introduction of a new segment to the challenge dubbed 'the innovation challenge'.  
"We have realized that most of the competition is theoretical which only encourages the students to memorize. 
"The Engineering and Technical aspects are mostly practical, so it's good that we are bringing on board the innovation challenge to help us assess the practical skills and knowhow of the students", Mr. Afrifa-Appiagye added. 
This years' challenge is scheduled for the month of August with the specific date yet to be confirmed. 
The Acting Dean of the Engineering Faculty and the lead couch of the GCTU team, Dr. Ruhiya Abubakar, was happy for the heartwarming gesture by the company to support and recognize the efforts of the students in developing their technical and engineering skills. 
"This initiative will undoubtedly help in fostering a love for technology and innovation among the students and also bridging the gap between academia and industry", Dr. Abubakar said.